Laura Veirs has a new video featuring a young hoop dancer she met randomly; that remined me of my interest in streb dancing. I don't do streb dancing, mind you, I just sometimes talk about it.
I'm kind of a streb dancer snob.
I met Hope Clark at a nooner at 92Y in winter 2001 so that's about 20 years of being a streb dancer snob.
Hope Clark wanted to study film at Stanford and offered to teach dance in exchange. Laura meanwhile or years later was going to teach a course on songwriting thru Stanford extension, but the covid cancelled that. talk about cancel culture.
I admit I am a bit miffed that laura did not further acknowledge my group of veirs coverers.
bw Hope Clark vs Hope Hall – I sometimes confuse Hope Clark and Hope Hall. Hope Hall has a film degree from Stanford, came to my Negativeland show, and recently was namechecked on moth radio hour because she worked for Obama as his in house white house videographer. 
Laura's song is called "Freedom Feeling" — is it she or "freedom" that is having this feeling? I should let Laura tell her own story:
 About a year ago I was hanging out at the lodge at Breitenbush Hot Springs in the Oregon mountains and a woman came up and said hi. Turns out we had met many years ago a couple of times through our exes. The woman's name was Molly. Molly's daughter was there, too, and we got to talking. Her name is Story and she's a 14-year-old ariel hoop dancer and choreographer. I had been thinking at that time about a video that incorporated hoop dancing so we exchanged numbers. A few months later I chose my song "Freedom Feeling" for this treatment and Story took on the challenge of working on this piece. She worked for the entire summer of 2020 under lockdown, spinning safely at her community studio in Bellingham, WA
I tagged this: ariel hoop dancer, feel me?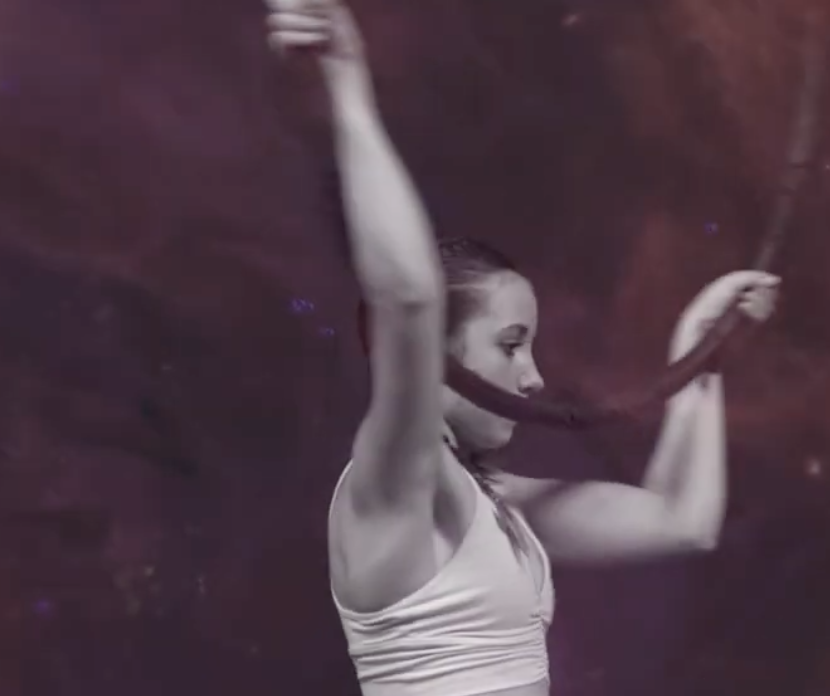 gratuitous shakespeare outro that only an english major from the 1980s would find appropriate:
All hail, great master! grave sir, hail! I come
To answer thy best pleasure; be't to fly,
To swim, to dive into the fire, to ride
On the curl'd clouds; to thy strong bidding
task Ariel and all his quality.
The kind of guy who talks of his "bevington" and sends random notes to James Shapiro…and1: apparently this is the 12th night I've written about Laura Veirs…