Our new mobile app has a donut shop locator! Download: http://bit.ly/PAPD-AppStore  or http://bit.ly/PAPD-GooglePlay  #MadeULook 😉 pic.twitter.com/eYBVfv4tk8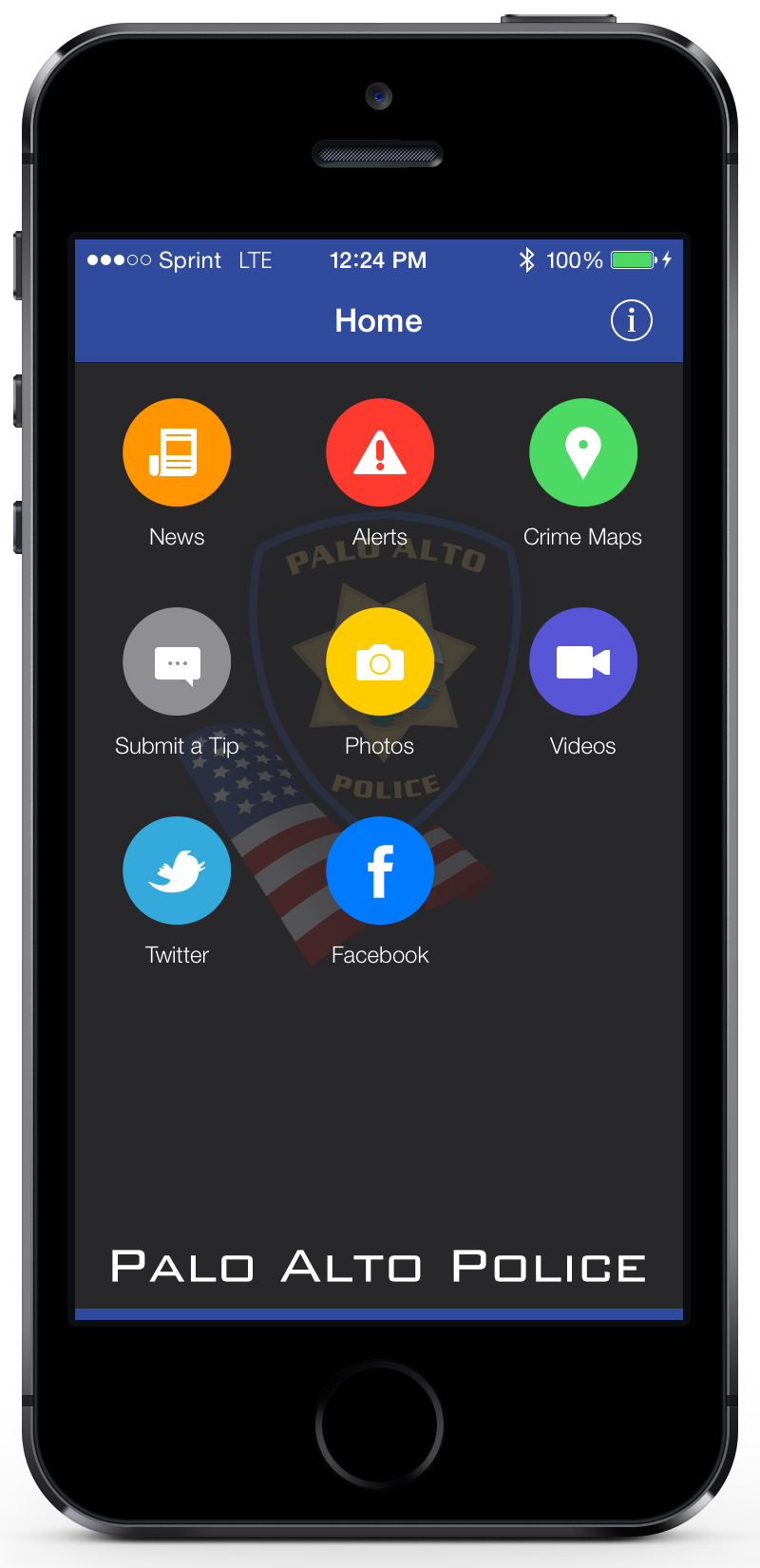 This is from their April 26, 2014 twitter feed. I presume the hashtag "made you look" means that part is a joke. I had to click thru to verify. I post this in context of a) my commentary on World Cup Buzz, The App which does take Google results and value-add and set to proprietary platform, to potentially valuable effect and b) comments on what role Lt. Zach Perron, the communications officer play in the case of the Gunn graffiti message-maker, and whether or not a 17-year old with a spray paint can should be tried for "hate crimes". Also, I wrote about the irregularity regarding Happy Donuts change of management, reported as a "going out of business sale".
Not to be confused with "shot locator" or shot-spotter, whether that is a technology or
brand-name
, we do not use here, although they may use it in neighboring communities.
Actually, I got into another conversation today about Lytton Plaza and its ordinance, which I contend is illegal, banning amplifiers during business hours. The context was whether existing law, based on noise levels measuring decibels with decibel-measuring devices, was sufficient, and "narrow-tailoring". Somehow it made it into policy and then law that it was too difficult to enforce, partially based on not having the equipment, and I stated, to a colleague and fellow activist — a musician — that I believe that a decibel-measuring-device could be made available as a cellphone app.
Maybe we could develop and market a combination donut-shot-locator and decibel-level-reader, and could sell at least 97 here in Palo Alto. Or maybe there is a billion-dollar-hedge-fund-manager-and-Ivy-College-trustee who could donate funds toward procurement of such. Trade dollars for donuts for apps for tunes, best interests of baseball Bowie Kuhn kind of thing. And it is true that Jonah Matranga could not get arrested on Election Day 2012 by Chief Dennis Burns and Lt. Zach Perron at Lytton Plaza even though I said "hey, arrest this guy!" Dennis and Jonah actually discussed the schools of San Francisco, St. Ignatious compared to Lowell, if memory serves. And I am only so-so certain that that is Zach I was introduced to.